SODRUZHESTVO - Ukraine's Leading Honey Exporter is the General Partner of Apimondia 2013
12 August, 2013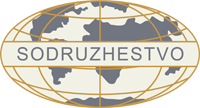 Ukraine – is the country of sun and endless fields blossoming with motley grass where apiculture is actively developing. Healthy and tasty product honey requires particular care in its preform, skill in its storage and our Company has mastered these technologies.
Trademark "KaplyaSontsa" ("A Drop of the Sun") of the Group of Companies "Sodruzhestvo" presents products without which one can not do: sparkling, with pleasant aroma and delicate taste – honey.
Since year 2009 we preform, blend and export honey. Acacia, linden, buckwheat, motley grass, sunflowerseed, steppe, meadow, forest, may honey pre-packed in glass jar for all tastes warm you up in the cold, retain health and give energy.
Every day we manufacture 20 tons of high quality honey, our stock at the same time can contain up to 1200 tons of feedstock and end products. Capacity allows to pack honey into different types of package: glass jar, sachets, PET-package in wide range and size from 10 gram to 1,5 kg.
Honey for our manufacturing is supplied by hivers from South, Central and East regions of Ukraine. Flexible working conditions focused on a long-term cooperation and big managerial experience allowed us to form a wide net of procurement centers. Reputation and partners are more important for us than quick money.
Foundations of our success are ecologically pure regions of feedstock procurement, variety of melliferous plants and minimum technological processing.
We invite all of you to take part in the 43th International Congress Apimodia, to visit our stand and to estimate by yourself the unique product created by nature itself.